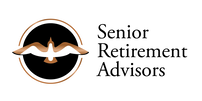 Sign up today! No charge to attend.
YOU'RE INVITED!
Join Us for a Special Webinar for Boeing Employees
Financial Essentials For Boeing Employees: Lifestyle, Protection, Preparation
If you work for Boeing and you've been impacted by the pandemic, or if you're getting close to retirement and want to know more about your options, make sure to RSVP for this special event.
You'll join your host, Janet Pack, for a complimentary webinar designed for Boeing employees where we will cover the following:
VIRTUAL SEATS ARE LIMITED.
What to do if you were impacted by layoffs or offered a buyout.
What you need to know before retiring from Boeing.
Strategies to get the most out of your VIP plan and irreversible mistakes to avoid.
Options for your healthcare and insurance if you've lost your job or are transitioning to retirement.
Planning to live comfortably in retirement and helping to ensure you don't run out of money.
How you may be able to protect your retirement from potential risks, market volatility and unnecessary taxes.
When to take Social Security and how to maximize your benefits.
Privacy Policy: All information provided is secure and confidential. Please provide valid email and phone number for workshop confirmation purposes.
Understanding potential risks that may derail your retirement and how you may be able to avoid them.
This workshop combines two empowering elements:
Live instruction from a knowledgeable professional, in an engaging, easy-to-understand format
An opportunity to receive a plan for retirement income that can help ensure you don't outlive your savings and reduce your tax exposure.
days
hours
minutes
seconds
days
hours
minutes
seconds
- Tuesday, May 18th at 6:00 p.m. PDT
- Thursday, May 20th at 6:00 p.m. PDT
With 32 years of experience working with retirees and pre-retirees, Janet is a specialist that focuses on complete, holistic retirement plans.
Janet understands that today's markets can be turbulent and puts an extra emphasis on ensuring returns outpace inflation, which guarantees income for life.
Janet understands Health Care and its large risk and cost to many retirees. Therefore, Medicare and Long-term Care issues are addressed with unique and sometimes uncommon strategies. Taxes are also a unique consideration, as well as their relation to income and assets.
She has guided thousands of families thru the process of retirement and asset transference. In the advisor world she is unique, as she understands that every person has their own specific needs, goals and desires. That's why she creates plans that are specifically designed for each individual client and/or situation.
Janet's main objective is to help provide information for her clients. She believes that knowledge equals power, and she believes in empowering her clients, so they feel confident in making the right decision for themselves and their families.
Janet is a financial advisor and makes decisions with your best interests in mind. She is extremely accomplished with years of experience in all forms of planning.
Her Sunday radio show "Smart Retirement Radio" has topped the charts in the Seattle area for 5 years.
Janet Pack, ChFEBC

Founder & CEO of Senior Retirement Advisors
Copyright © 2021 All Rights Reserved
Senior Retirement Advisors, Inc. is not affiliated with The Boeing Company.
Advisory services offered through Advisors Asset Management, a Registered Investment Advisor in the state of Washington.

Senior Retirement Advisors, Inc.
6240 Tacoma Mall Blvd., Ste 206
Tacoma, WA 98409
www.seniorretirementadvisor.com
This information has been provided by a Licensed Insurance Professional and does not necessarily represent the views of the presenting insurance professional. The statements and opinions expressed are those of the author and are subject to change at any time. This material has been prepared for informational and educational purposes only. It is not intended to provide, and should not be relied upon for, accounting, legal, tax or investment advice. All information is believed to be from reliable sources; however, presenting insurance professional makes no representation as to its completeness or accuracy. Social Security benefit payout rates can and will change at the sole discretion of the Social Security Administration. For more information, contact the Social Security Administration office, or visit www.ssa.gov.